Our Features
arrow_left arrow_right
Our Features
Friend Finder
Find like-minded friends in the LGBTQ+ community.
Meet Flynn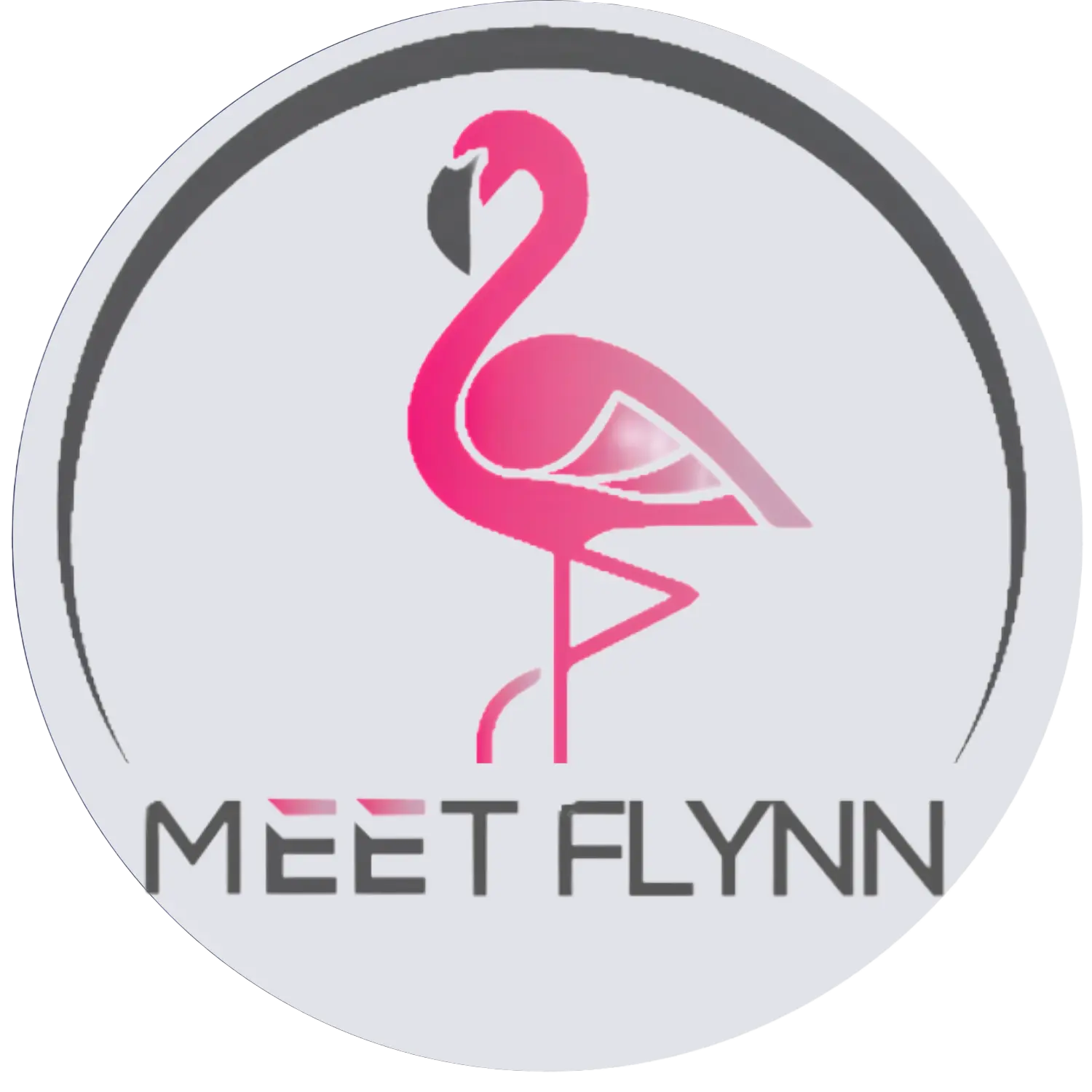 Flynn The Flamingo is the Engayge mascot, in memory of Kate, our dear friend who lost her battle with cancer in 2017.
Friend Finder
Engayge is a dynamic LGBTQ+ app that fosters diverse friendships. Our "Friend Finder" feature connects like-minded individuals for meaningful relationships. Join us in a safe and welcoming space, where lasting connections flourish. Engayge, where friendships thrive!
Find Friendsarrow_forward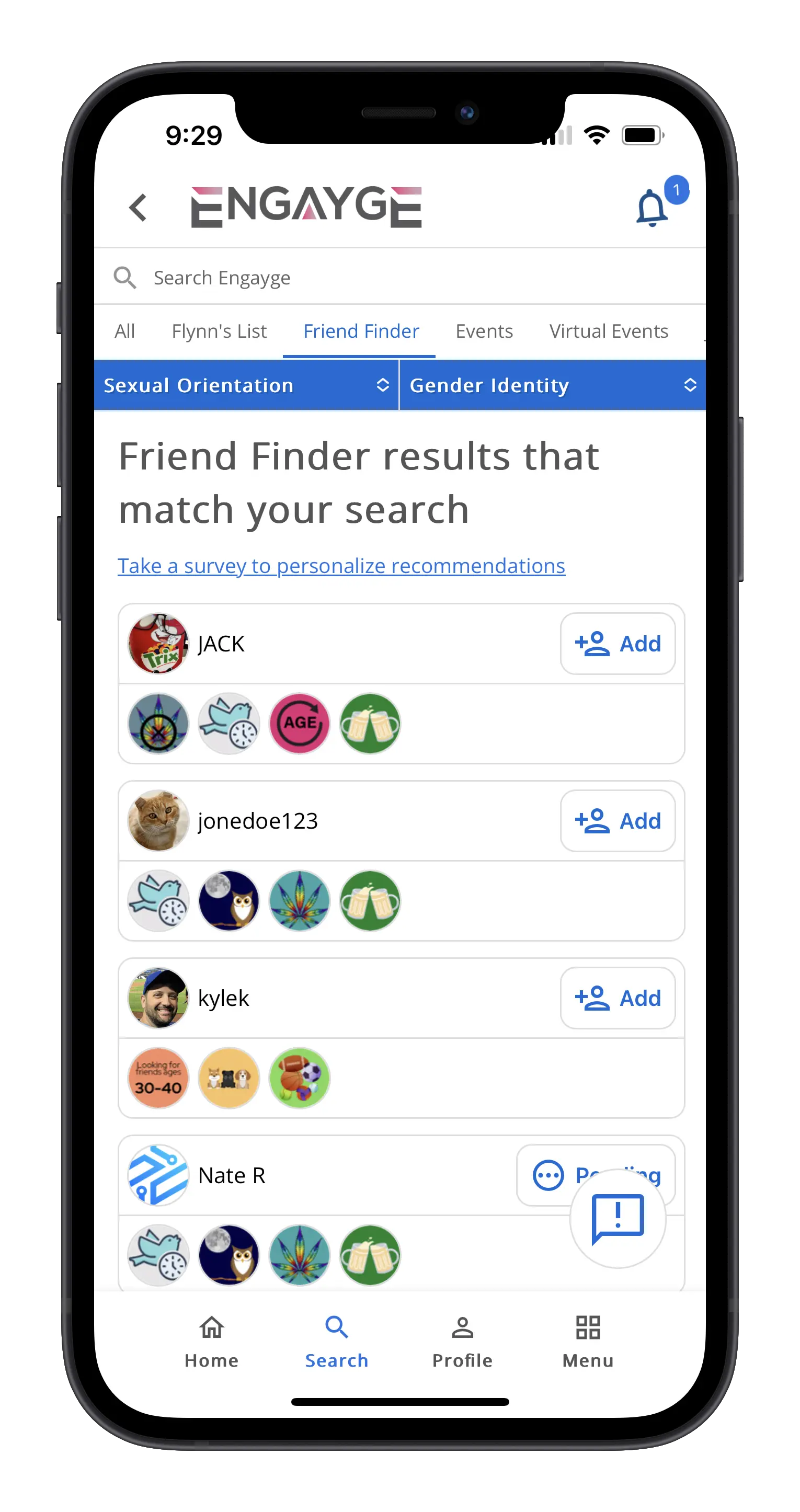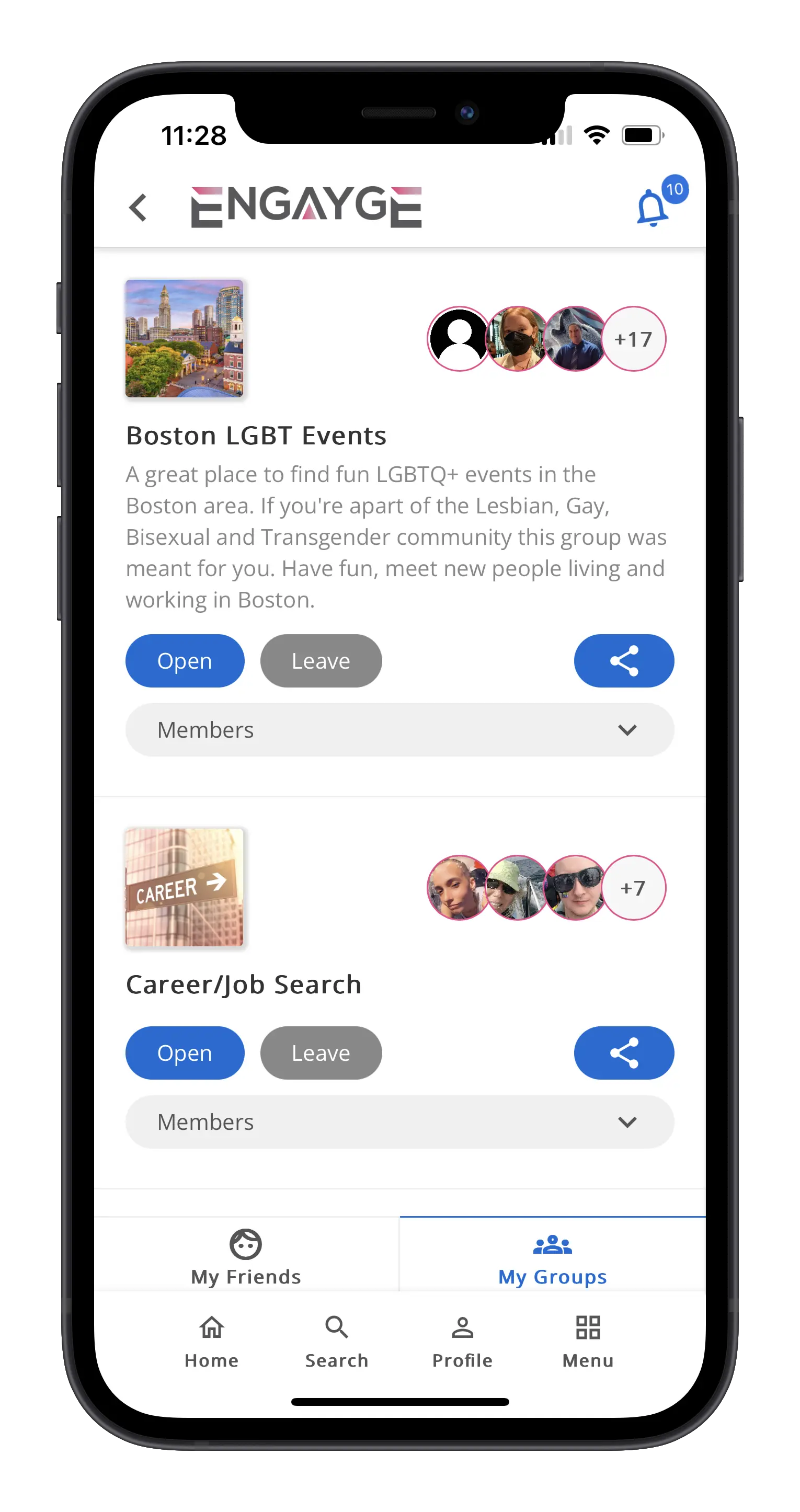 Chat Groups
Engayge's exclusive "Chat Groups" feature immerses you in lively conversations with fellow LGBTQ+ community members. Connect with like-minded individuals who share your interests, passions, and experiences. Join Engayge now to unlock the power of community, where enriching conversations and uplifting connections await.
Meet Peoplearrow_forward
Flynn's List
Welcome to Flynns List, an Engayge feature that allows you to rate businesses and service providers based on their queer-friendliness. This valuable resource ensures that you can make informed decisions about the places you choose to visit, supporting establishments that prioritize inclusivity. Support local LGBTQ+ entrepreneurs, find hidden gems, and enjoy unparalleled customer service.
Explore Businessesarrow_forward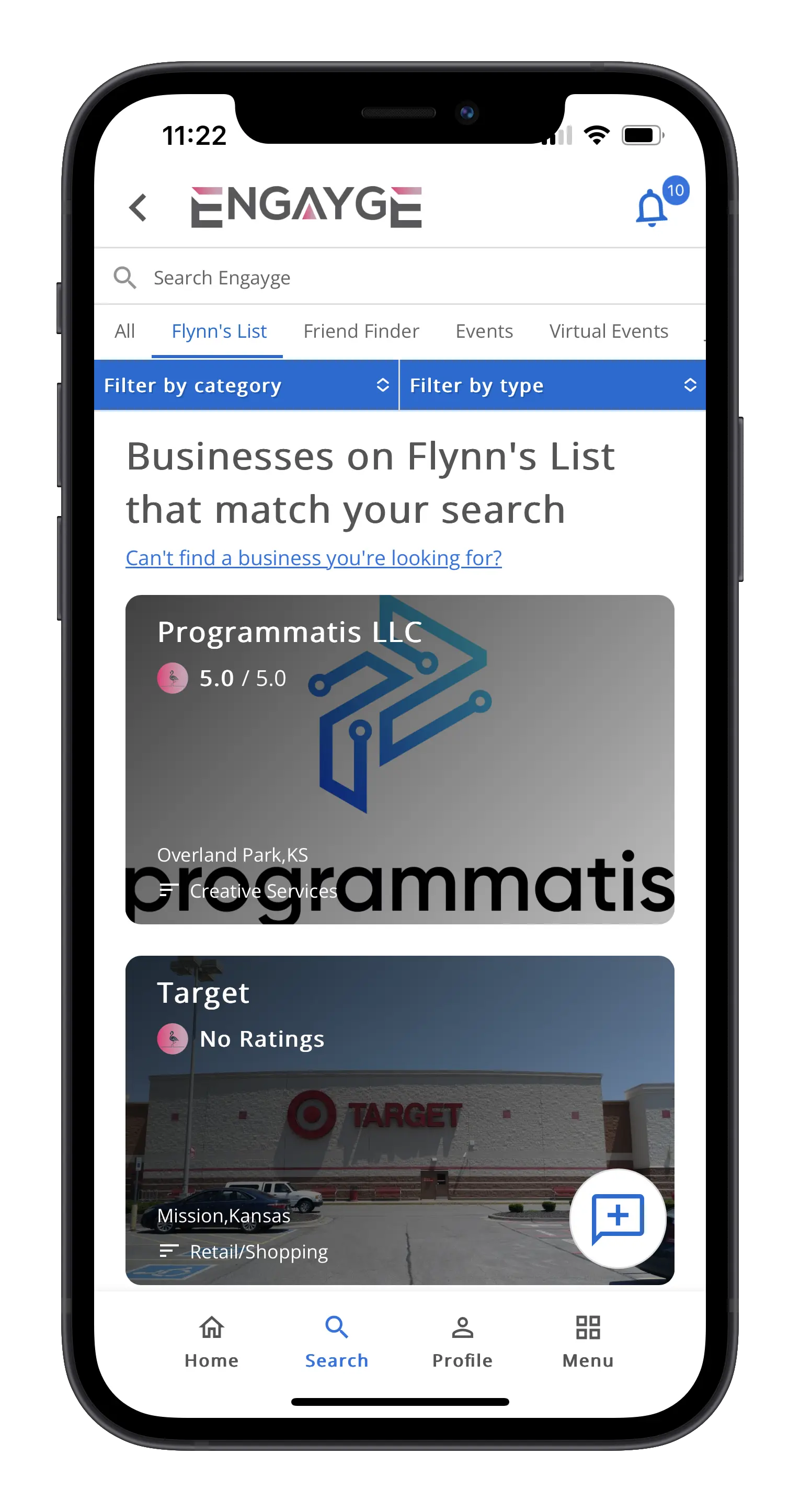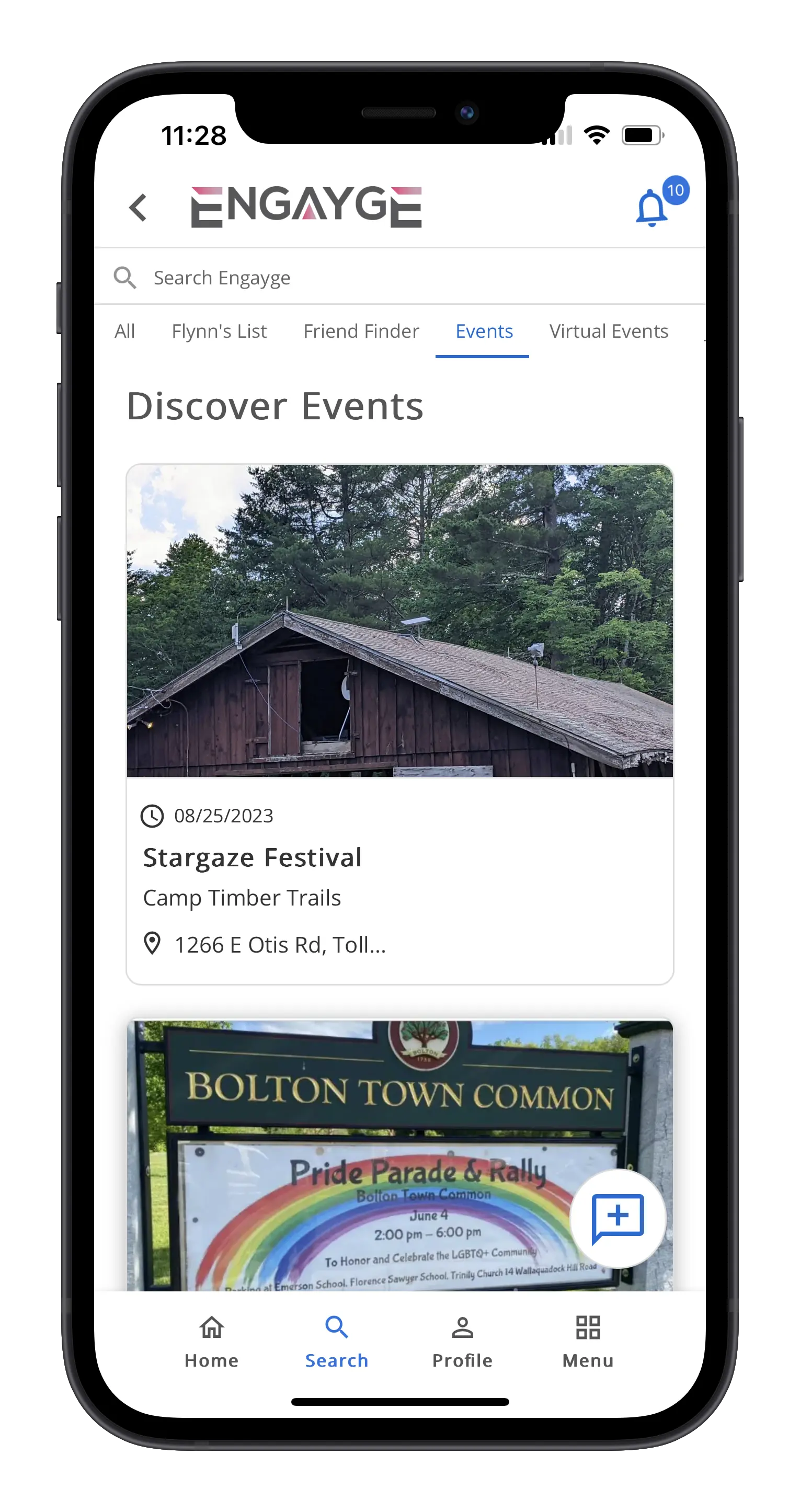 Events
Connect with a celebratory community and experience unforgettable moments. Engayge keeps you up-to-date with a comprehensive directory of local LGBTQ+ events tailored to your interests. Discover a wide range of gatherings, from cultural celebrations to advocacy initiatives, creating opportunities to connect with others who share your passions. Join like-minded individuals, embrace authenticity, and create lasting memories by actively participating in a thriving community that celebrates love, inclusivity, and unity.
Find Eventsarrow_forward
Job Postings
Engayge connects you with queer-friendly employers actively seeking diverse talent within the LGBTQ+ community. Find your next career opportunity in a supportive and inclusive work environment that values your authentic self. Whether seeking a new career path, growth, or a supportive work environment, our platform helps you thrive. Join us to unlock possibilities, connect with inclusive employers, and progress in your professional journey.
Explore Jobsarrow_forward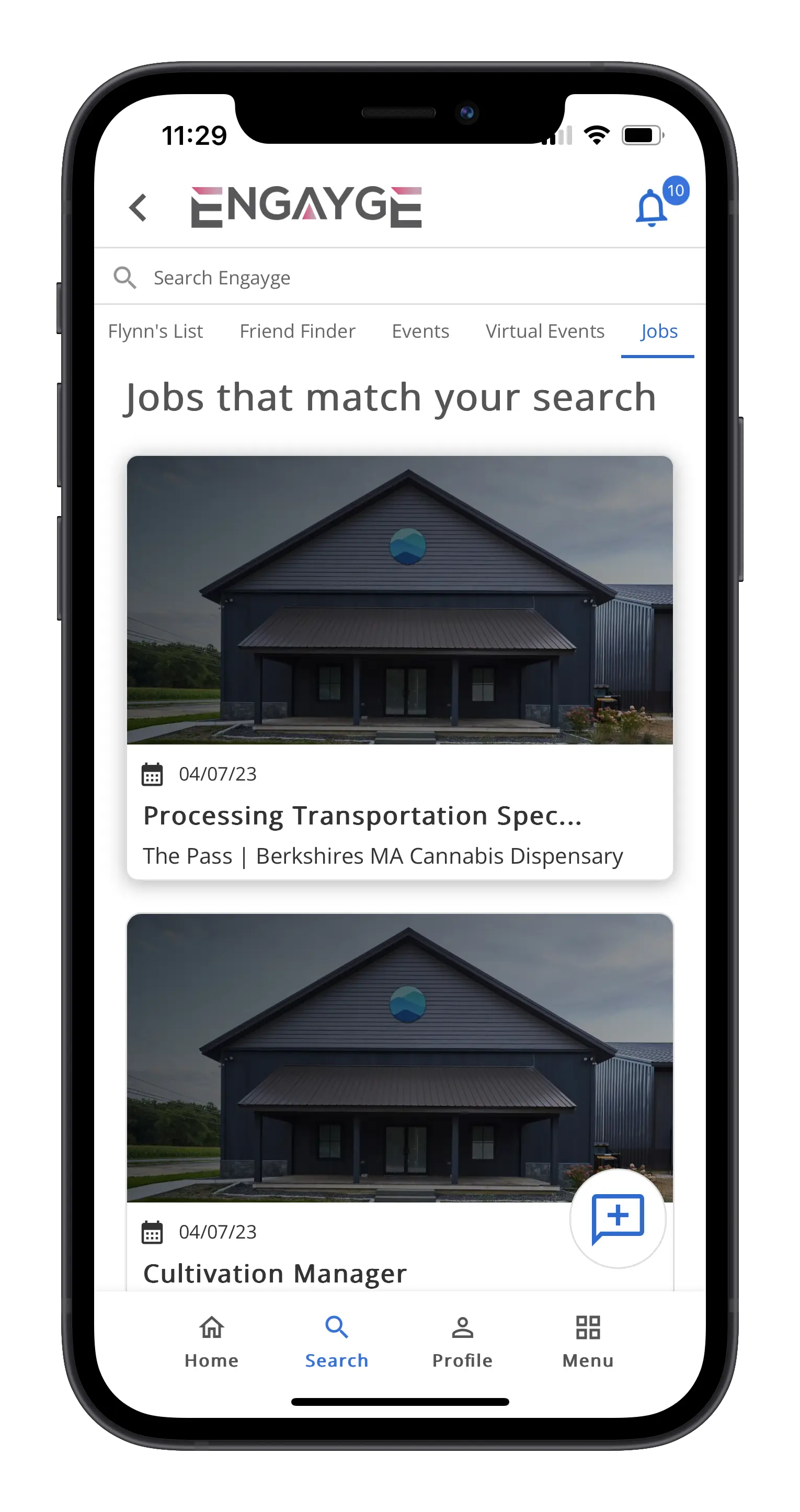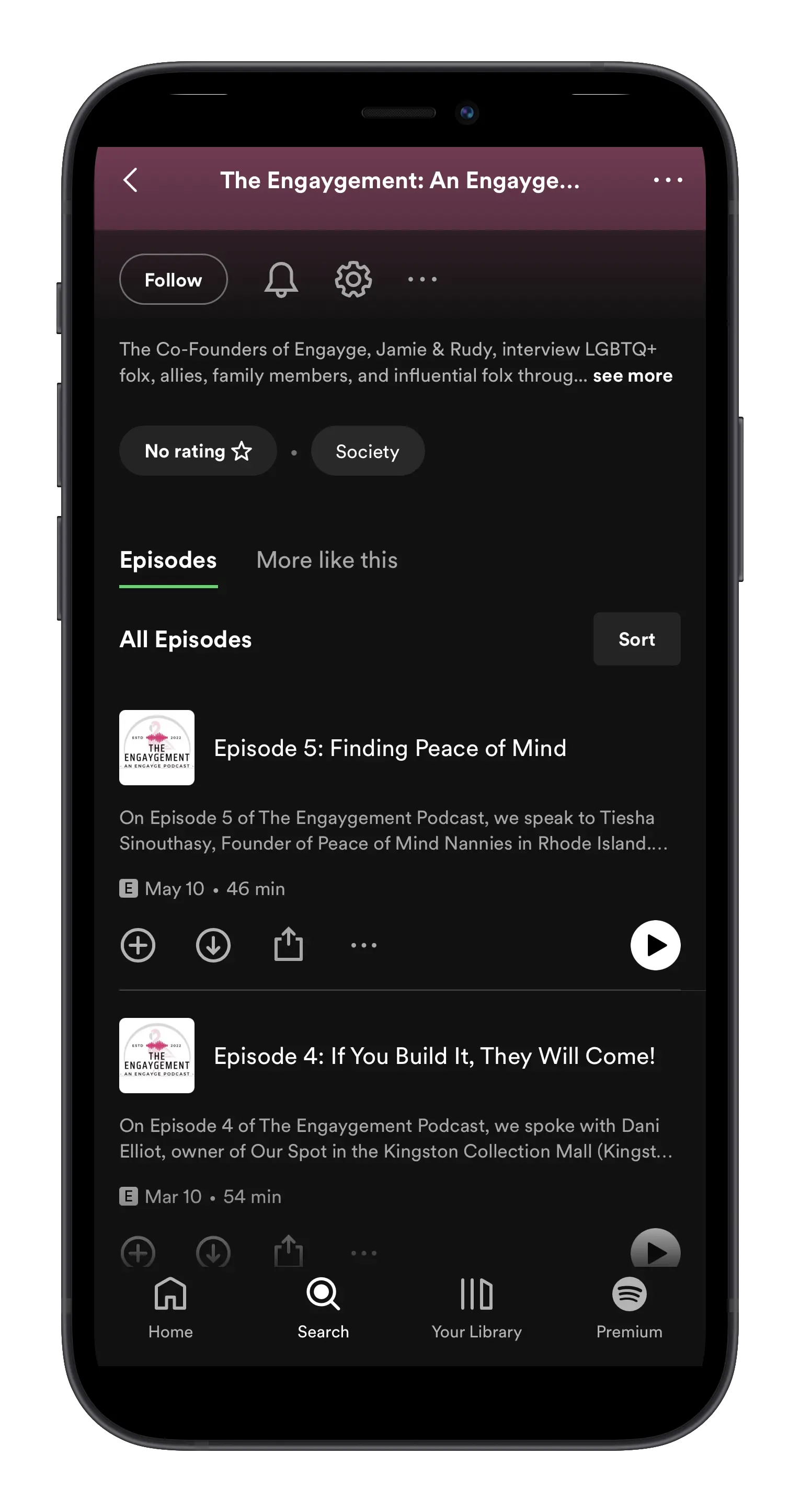 The Engaygement Podcast
Tune in to the captivating "Engaygement Podcast" for insights into Engayge and LGBTQ+ news. Enjoy thought-provoking interviews, discussions, and conversations about the app's features, community experiences, and LGBTQ+ issues. From inspiring journeys to important social topics, the Engaygement Podcast is your source for informative and entertaining content. Join us on this captivating audio adventure that amplifies the voices and stories important to our vibrant community.
Listen To Podcastarrow_forward
Educational Resources
Engayge provides a wealth of educational resources to empower individuals within and outside of the LGBTQ+ community. Whether you're looking to expand your knowledge or seeking guidance as an ally, Engayge equips you with the tools to navigate diverse experiences. Learn about LGBTQ+ history, gender, sexuality, mental health, activism, and more to catalyze change and empowerment within the LGBTQ+ community.
LGBTQ Resourcesarrow_forward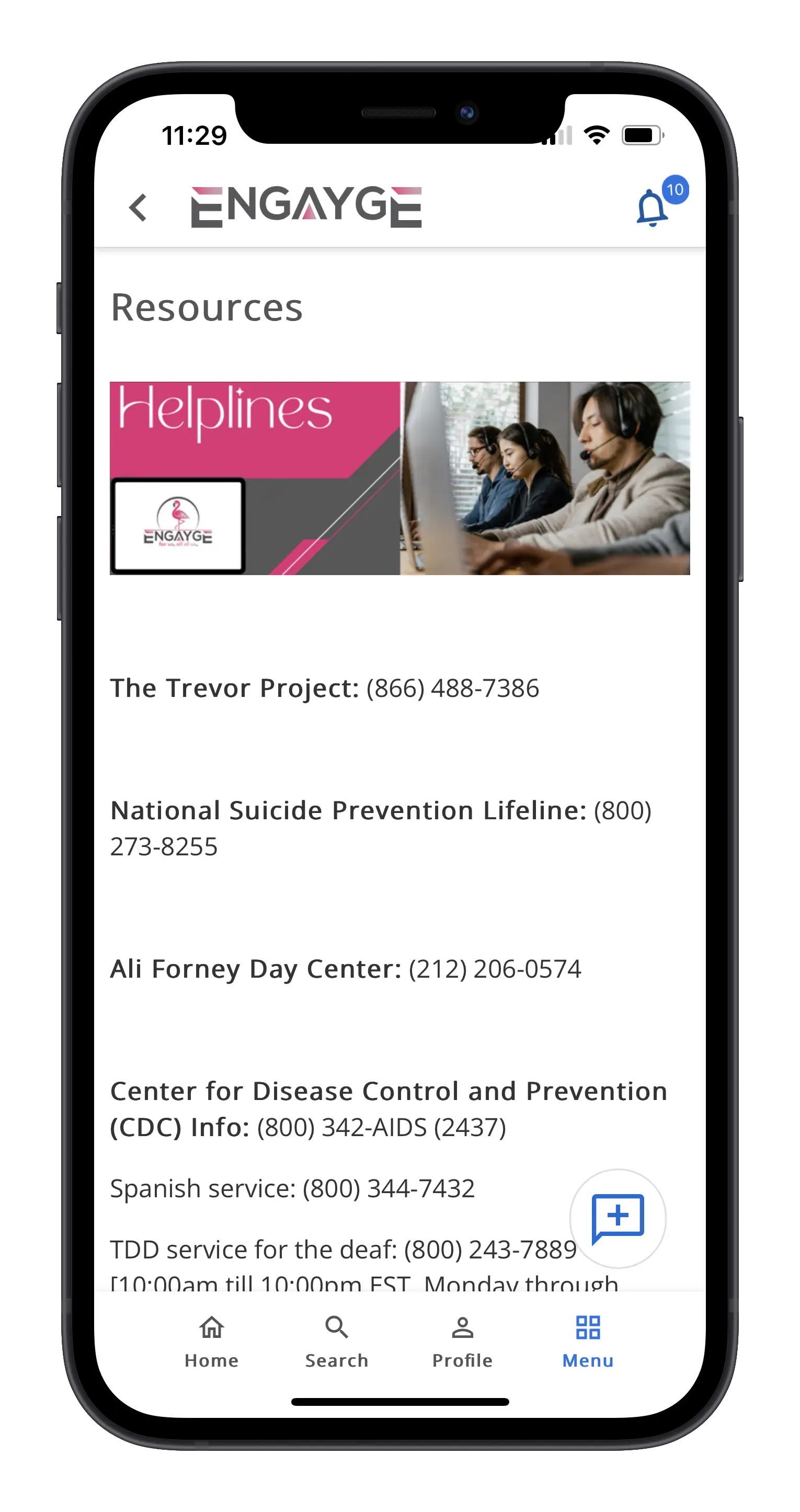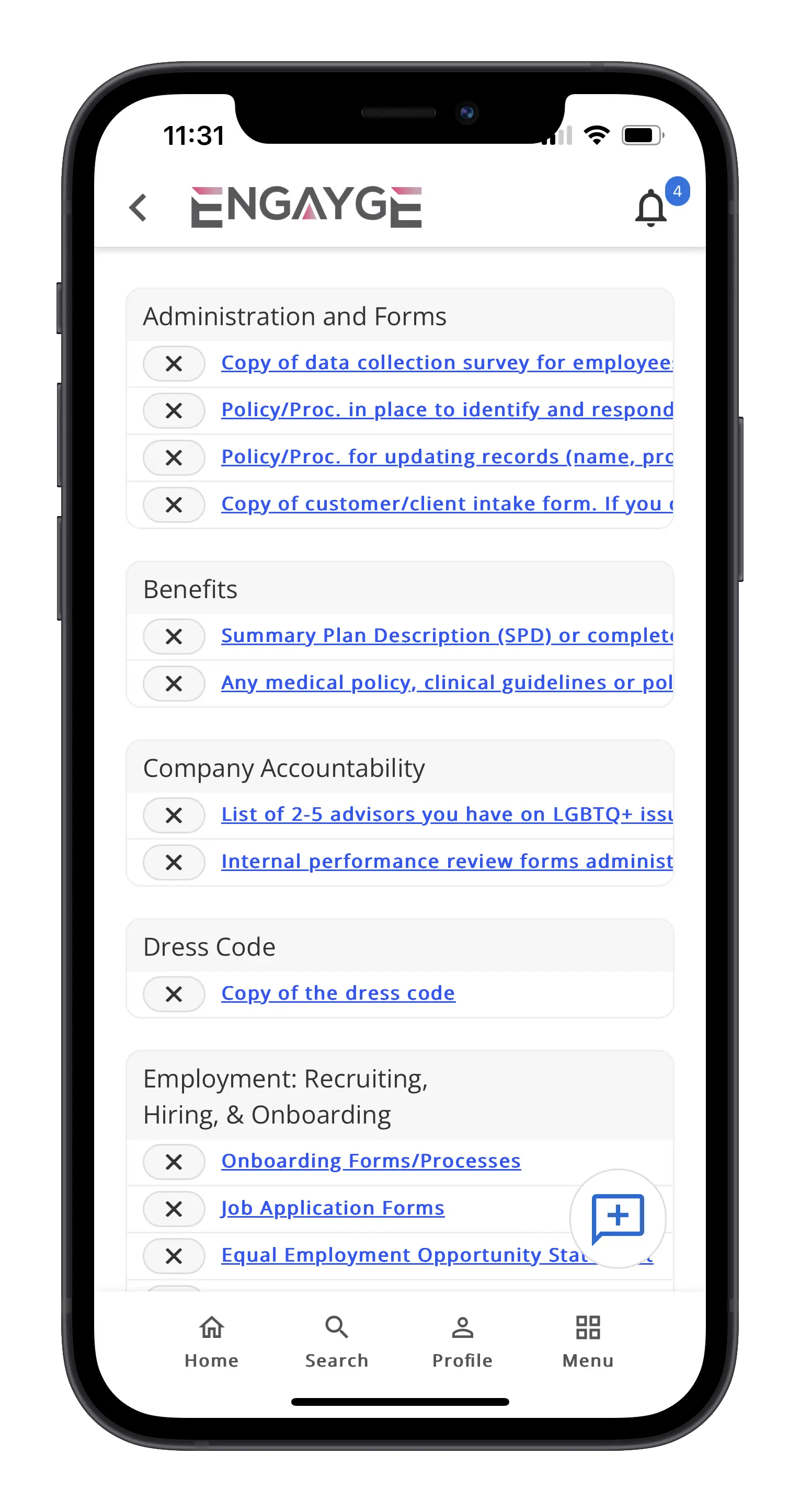 LGBTQ+ Competency audit & Certification
Are you a business owner? Register your business on Engayge and complete the LGBTQ+ Audit to earn badges qualifying your business as LGBTQ+ friendly. By participating, you demonstrate a commitment to a safe and inclusive environment. Engayge's "Audit" provides a step-by-step evaluation of your practices, policies, and inclusive initiatives. Earn badges to highlight your commitment and attract diverse customers!
Auditarrow_forward
LGBTQ+ Glossary
The "LGBTQ+ Glossary" resource offers a wide range of terms and definitions related to LGBTQ+ identities, expressions, and experiences. Dive into the vibrant tapestry of LGBTQ+ terminology, empowering yourself with a deeper understanding of our diverse community. Join us in promoting respectful dialogue and shared understanding.
LGBTQ Glossaryarrow_forward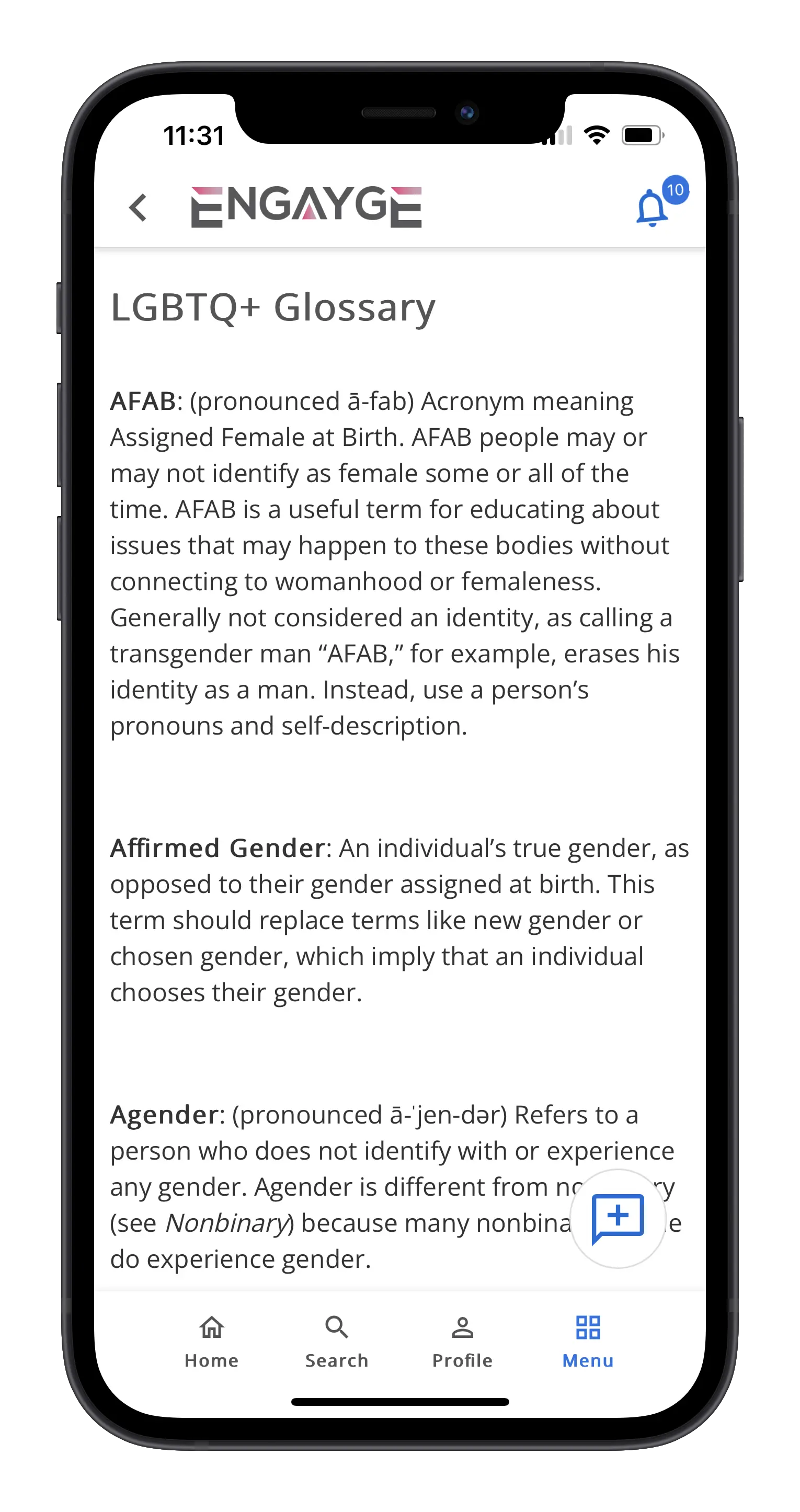 "Equality means more than passing laws. The struggle is really won in the hearts and minds of the community where it really counts."
-Barbara Gittings1932-2007LGBTQ+ Activist
"Equality means more than passing laws. The struggle is really won in the hearts and minds of the community where it really counts."
-Barbara Gittings1932-2007LGBTQ+ Activist
Hear From Others
Tammeye E.Engayge User
"I found you in the western mass LGBTQ fb page looking for salons. Instead i found Engayge and then found Salon 241 in Northampton, Where we now have an appoinment and where i will report back after we've been there. What you are doing is fantastic!"
Ryn J.Engayge Beta Tester
"I wish I had something like this when I was a kid. It would have really changed my life. I've never heard of anything like this!"
Joseph K.Founder/CEO of Programmatis
"This is a genuine need. I guess I just didn't understand the extent of hate and ignorance that exists out there towards LGBTQ+ people. Online there isn't anything like this! You are helping people with this."